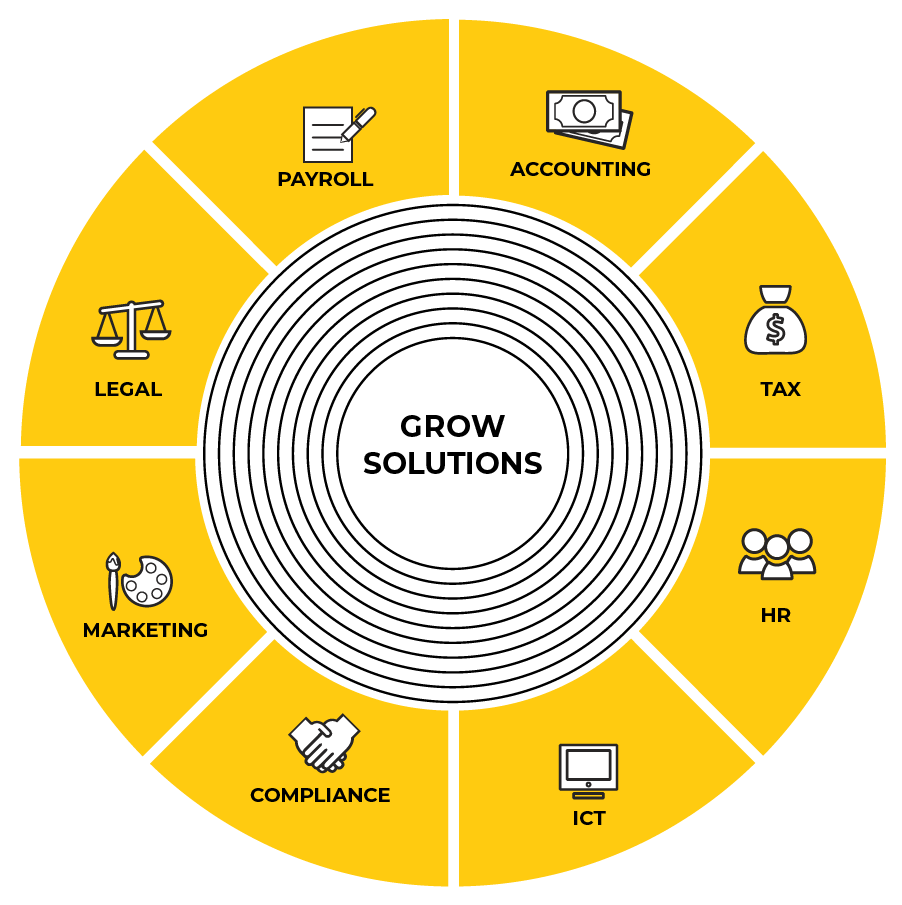 We offer all the services you need to start or grow your business and achieve your dreams
.
You choose, what you  need, when you need it and where you need it. 

Payroll
(i.e. Taking care of your most important people). Process Payroll, Reconcilliation, Statutory Returns, Payroll Reporting.

Accounting
(i.e. Giving you the info you need to track & monitor your success). Free Software, Processing, Monthly Reporting, Annual Reporting, Statutory Returns

Tax
(i.e. Keeping you in the Tax man's good books). Tax Planning, Tax Opinions, Risk Management, Tax Dispute Management.

HR
(i.e. Making sure you have the right people). Recruitment, Employment Contracts, Performance Management. Disiplinary Action etc.
ICT
(i.e. Computers, Phones, Spaceships, Robots… just kidding… or are we?). All your IT and data needs, making sure you are connected.

Compliance
(i.e. Keeping you out of trouble). Legal Standards, Industry Standards and Compliance Officer Services.

Marketing
(i.e. Making sure your clients know how awesome you are). Strategy, Corporate Identity Design, Web Design and Development, Social Media.

Legal
(i.e. We've got your back). Advisory, Contracts etc.
Address
6 Eaton Avenue, Building 2,
Bryanston, Sandton