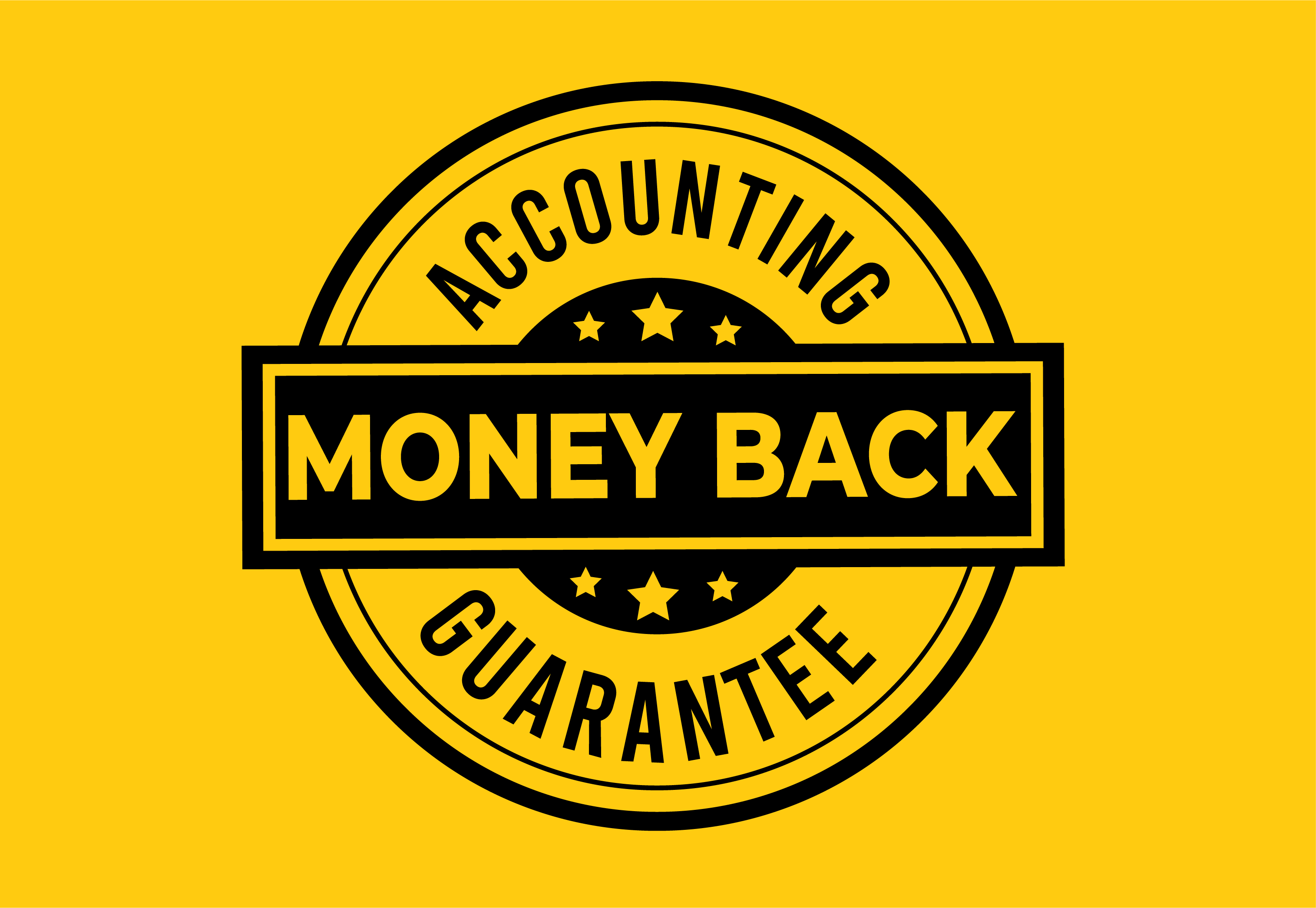 Ariston Grow Accounting Money Back Guarantee
We understand that financial information must be timely and accurate – no exceptions. That's why we are dedicated to providing the highest quality Accounting service on the market.
 Ariston provides peace of mind that your financial data and reporting is 100% accurate and up-to-date.  In the unlikely event of that we make a mistake, we'll correct it at no extra cost to you. However, with several layers of quality control and a team of highly qualified professionals, you can expect extremely consistent accuracy..
 We hire and train the most Committed and Competent Accountants, deploy the latest technology and implement carefully-managed quality assurance processes to ensure that your Accounting is always up to date, on time and accurate. We're committed to never missing a deadline and keeping our work 100% error-free. We're so confident in the quality of our Accounting that we offer a Quality Guarantee.
 What is the Quality Guarantee?
It's simple! We guarantee that you'll be satisfied with the quality of our Accounting services. If you are unsatisfied with the accuracy or whether we met our reporting deadlines, you can get your money back as a refund or credit.
What services are covered by the Guarantee?
All Accounting retainer accounting services that we offer are covered.
How much money will I be refunded if I cancel because I am dissatisfied?
We will refund you 100% of one (1) months retainer.
Quality Guarantee Terms and Conditions
1. QUALITY GUARANTEE.
In the unlikely event that the quality of any of our Accounting services are not satisfactory, we will either credit or refund to you the relevant fees paid for those services, if you so request. If the cause of your dissatisfaction is a problem in the books that we can solve, such as a mistake or an inaccuracy that we should have avoided, we may instead offer to solve the issue for no extra charge and provide a 10% credit on your monthly retainer. This Satisfaction Guarantee is subject to the terms and conditions listed below. In addition we will cover the cost of any SARS costs or penalties resulting from our poor performance.
2. CREDIT/REFUND CLAIM.
If you are unsatisfied with our services for any reason, you may send an email to Reginald@ariston.global within sixty (60) days after identifying a performance problem. Claims older than the thirty (30) day period will not be eligible for the refund/credit. Specific reasons and supporting proof must be submitted and you must avail yourself for us to get further information.
3. ELIGIBILITY
In order to be eligible for the guarantee, fees must be paid monthly in advance and be up to date. Clients must use all the recommended Ariston software and communication channels. The  reasons and proof must relate to the accuracy and/or delay in reporting. Ariston will not be liable for inaccurate or late submission of information by the client or failure of third-party software. Ariston will also not be liable for any performance arising from Clients not complying with the Service Level Agreement or following Ariston's professional advice. This guarantee does not cover services that aren't a retainer service and not included in a Service Level Agreement. 
4. CHANGES.
We believe that our commitment to client satisfaction is the key to our success, so this Guarantee is not likely to change at any time. However, we reserve the right in our sole discretion to modify or discontinue the Satisfaction Guarantee or to, if we deem it necessary, restrict its availability to any person or firm, at any time, for any or no reason, and without prior notice or liability to you. The terms that are in effect at the time of your claim will determine your eligibility under the Satisfaction Guarantee. Our failure to enforce any provision of these Terms & Conditions shall not constitute a waiver of that provision.
This Guarantee is further subject to Service Level Agreement.
Address
6 Eaton Avenue, Building 2,
Bryanston, Sandton